Getting To Sedona, Arizona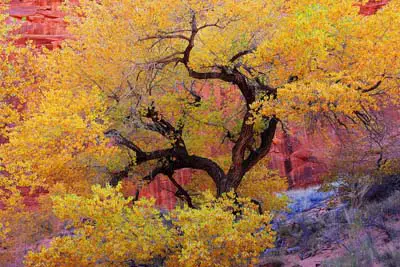 Autumn Colors in Oak Creek Canyon. © Mike Koopsen
Sedona, Arizona is located in Central Arizona between Flagstaff and Phoenix. Although there are several small towns that connect to Sedona AZ, most tourists will go through Flagstaff or Greater Phoenix and Scottsdale. Depending upon your origination point, follow the directions below.
From Phoenix. The approximate driving distance from Phoenix is about 120 miles. Take Interstate 17 north and exit east on Highway 179 (Exit 298) which is just north of Camp Verde. Proceed east on Highway 179 for about 14 miles to Sedona AZ.
From Flagstaff. The most scenic route is taking Highway 89A south from Flagstaff. It is about a 28 mile drive through the very scenic Oak Creek Canyon. Be sure to stop at Oak Creek Canyon Vista Point before descending down the canyon.
From Las Vegas. The driving distance from Las Vegas to Sedona is about 275 miles. Take I-515/ US 93 east towards Hoover Dam. Continue on US 93 towards Kingman, AZ. Turn left onto US 93/I-40. Proceed east on Interstate 40 (I-40) to Flagstaff, AZ (145 miles). Take Interstate 17 south about 3 miles and exit at Airport Road to Highway 89A. Continue south on US 89A through the Ponderosa Pine Forest and through Oak Creek Canyon into Sedona, AZ
Sedona Map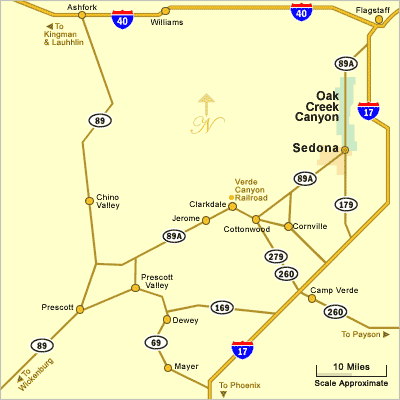 ---
See All Sedona Has To Offer