Directions To Sedona From Flagstaff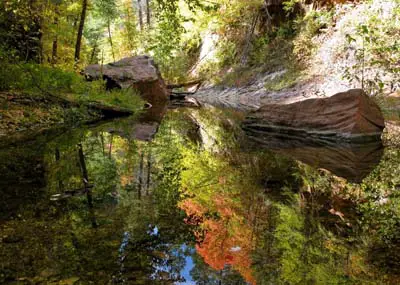 Autumn Reflections, Oak Creek Canyon. Credit: Coconino National Forest
There are two primary ways to get to Sedona from Flagstaff. The most scenic option driving down Oak Creek Canyon which has been described by Rand McNally as one of America's most beautiful drives. The other is via Interstate 17.
Reverse the directions if you are going from Sedona to Flagstaff.
Via Oak Creek Canyon. Take Highway 89A South from Flagstaff. Travel through large stands of Ponderosa Pines before reaching the Oak Creek Canyon Vista Point. Proceed down the winding Canyon. You will reach the bridge crossing Oak Creek. Cross the bridge into Sedona. The distance is about 28 miles.
Via Interstate 17. This option is not nearly as scenic. But during the winter months, 89A through Oak Creek Canyon could be closed due to heavy snow. Some people may be reluctant to drive the switchbacks down Oak Creek Canyon from Flagstaff.
Take Interstate 17 South. Exit right at State Route 179 which will be about 24 miles. Take SR 179 North for about 15 miles and you will enter Sedona. Total combined distance is about 41 miles.
See Our Sedona Arizona Area Map
Map Showing Both Direction Options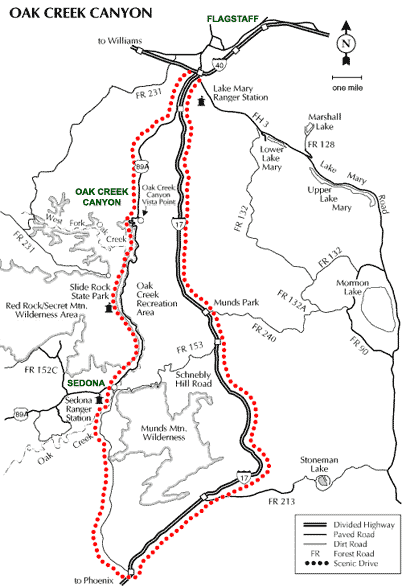 ---
See All Sedona Has To Offer