Sedona Arizona Vacation Guide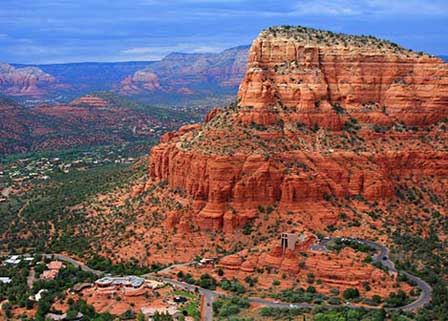 Photo of Sedona. © Mike Koopsen
Vacation Tourist Attractions & Things To Do
Sedona, Arizona is one of the top vacation places in America. Startling picturesque. Breathtaking red rock monoliths. Soul-enriching serenity. Diversely awe-inspiring. Secret Mountain Wilderness. Towering canyon walls. Sparkling Oak Creek Canyon and its shimmering waters. With its vortexes, Sedona is a spiritual Mecca.
Sedona AZ is located about 150 miles north of Phoenix, but at an elevation of about 5,000 feet, the temperatures are about 15 degrees cooler than the Valley of the Sun. Incredible hiking trails, especially the West Fork Trail at Oak Creek. Its campgrounds set alongside Oak Creek are ideal for those that enjoy camping amidst nature.
A four-season paradise. Outdoor adventure that attracts over 4 million tourists every year. Visit our sister site for information about playing pickleball outdoors. Resorts that will blow your mind. Budget-friendly motels, cabin rentals, bed and breakfasts or camp under dark skies and bright stars. Flagstaff is only a 27 mile drive up Oak Creek Canyon, rated on the Top 5 Most Scenic Drives in the country. Sedona keeps enticing vacationers back. Again and again.
Just one of Arizona's great destinations...
Popular Topics
Map Directions To Sedona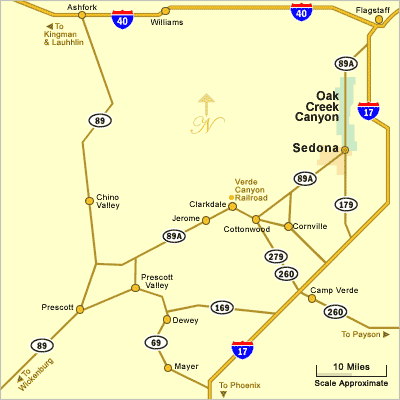 Map of Verde Valley Area
---
See All Sedona Has To Offer