Sedona Salons and Day Spas.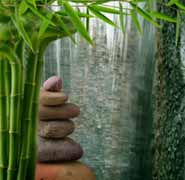 Preparing for your wedding in Sedona is a time to indulge for the bride and ladies of the wedding party. A time to retreat from an everyday world and relax as you prepare for that special day. These beauty salons and day spas offer hair styling, make-up, skin treatments, massage, nail services and pedicures either individually or an all day spa environment.
Sedona AZ Sedona Beauty Salons & Day Spas
---
Youthful Skin 101
Nation Wide
Sedona AZ,
Youthful Skin 101 is a comprehensive skin care quide with in depth information about how to slow-down the processes of aging skin and the treatment of acne-prone skin. Find information about the active ingredients in skin care products including how they work and what the side effects may be. This guide also discusses skin conditions, professional approaches to treatments and at-home skin care regimens.
---
Patricia L. Vega
2681 highway 89A
Sedona AZ, 86336
928 607-9742
I have had the opportunity to travel around the world working in prestigious Salons, Spas and International Fashion Shows. All of this has granted me the professional growth needed to have been selected as the very first Salon/Spa Manager opening a Four Seasons Signature Salon in Costa Rica and be declared a Master Stylist.
---
Nizhoni Massage Therapy
Sedona AZ,
928 202-7919
At Nizhoni Massage Therapy, I treat the whole person: Body, Mind and Spirit. I am committed to providing you the best in caring, skillful Therapeutic Massage, blending Eastern and Western techniques to provide a massage designed especially for YOU. Because of this highly-individualized approach, no two massages are ever exactly the same.
---
A Spa for You Sedona Day Spa
30 Kayenta Court
Sedona AZ, 86336
928 282-3895
A Spa for You is Sedona's Premier Boutique Day Spa offering individually designed Signature treatments and traditional Japanese facial massage and highly rated on TripAdvisor.com Things to do in Sedona.
---
Retreat & Heal - Spa Services
460 Harmony Drive
Sedona AZ, 86336
928 282-5237
Our Sedona Spiritual Healing Spa for the "soul" is an affordable alternative to the fast paced schedule of a commercial day spa. Many day spas focus only on outer beauty, while our services stimulate inner peace and beauty from the inside out. We take time to relax and nurture your body, harmonize your mind, and feed your soul. Our staff has years of training and experience, and are friendly, and professional. Experience the best spiritual healing massage and health spa treatments available, in a quiet, nurturing, and rejuvenating environment
---
Fango Hair & Day Spa Salon
2681 West Highway 89A
Sedona AZ, 86336
928 204-9880
Because many of our brides are visitors and many others have never been to Sedona until their wedding day, we work closely with brides and wedding planners on preparations to make sure your wedding day is as relaxing and stress free as possible. Our skill and level of service has earned Fango the reputation as being Sedona's Wedding Day Spa.
---
Things To Do & Experience In Sedona