Junipine Resort
Oak Creek Canyon In Sedona, Arizona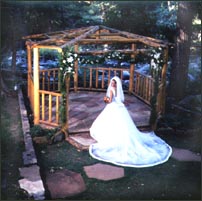 Away from the buzz of activity in Sedona, Junipine Resort is designed as a means of escape, tucked away amidst the exquisite beauty of Oak Creek Canyon. With 50 Creekhouses, the Junipine Caf' and Grille, and gorgeous facilities for weddings, reunions and other gatherings, Junipine Resort combines all the very best elements of vacation travel.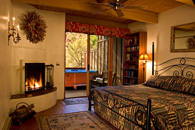 Providing a front row seat to the beauty of Oak Creek Canyon from the private balcony of your Creekhouse, you will experience respite from the burgeoning chaos of everyday life. The spacious, warmly appointed condo-style Creekhouses offer full kitchen facilities, fireplaces, and 1400 sq ft of living space. Large enough for families and business retreats and yet beautifully secluded for couples on a romantic getaway.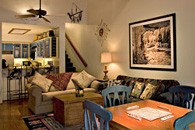 At Junipine Resort, you'll have access to all the natural and cultural amenities of Sedona. Fly-fishing on Oak Creek, hiking through Red Rock State Park, or taking a ride on a Pink Jeep tour will exhilarate those with a passion for nature and movement. A short ride into Sedona brings you in touch with a plethora of artisans, cultural festivals, and some of Arizona's finest dining!
With Coconino National Forest's stately pines, and Red Rock country to greet you, a visit to Junipine Resort will recharge your mental battery and infuse your spirit with the heart and soul of the most beautiful place in America...Sedona, Arizona.
Junipine Resort
8351 North Highway 89A
Sedona, Arizona 86336
---
Relax At Sedona Area Resorts